Hlevel is committed to Green Design Practices.
Hlevel Architecture provides sustainable practices since its beginnings in 2010.  The firm encourages the design of healthy environments and smart energy consumption. In addition, Hlevel offers building certifications like LEED, Energy Star or Florida Green Building Coalition . These rating systems help guide the clients and builders throughout construction, but also increase the building market value.
New findings and better options on green design are available every day. That's why it is important for our team to stay up to date on sustainability developments through continuing education.
Hlevel is happy to announce that Michaela Reiterer Henning completed a training in sustainability offered through the Sustainable Furnishings Council(SFC). The SFC  is a coalition of manufacturers, retailers and designers dedicated to raising awareness and expanding the adoption of environmentally sustainable practices across the home furnishings industry. Michaela received a Green Accredited Professional certification.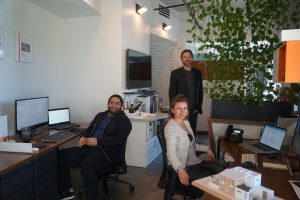 Green Accredited Professional certification
The course is developed by the SFC and approved by ranking staff of Rainforest Alliance, World Wildlife Fund and one of the co-founders of USGBC/LEED.
The course provides a ton of detailed information on environmental issues. Many better choices and product solutions don't even cost any more than ordinary ones. It's simply a matter of knowing the right places to look and the right questions to ask.
Hlevels Commitment
Hlevel is ready to help with all points outlined previously.
These include:
Raising awareness of sustainability issues.
Assist clients in adopting eco-friendly and eco-safe practices.
Help create healthy living spaces by reducing toxins and harmful chemicals.
Serve as an information hub.
Would you like to learn more?