SUMMER SIESTA
A time to rest and reset!
Summer is a time to allow yourself to STOP. A time to slow right down, relax, and sup cocktails by a pool. Whether that be your own gorgeous pool, a hotel pool, or a pool languishing in far flung places.The summer downtime has provided us with the mental space to do a little Hlevel housekeeping. Here are some of the exciting new things we have done internally to kick off Fall 2021 enhanced by our summer "break".
Office Upgrades
We upgraded our BIM software, which enables Hlevel to provide an increased level of service, and design deliverables. However, some extra learning was needed! We received lessons from our very own Jose! The word software is not really one that generates excitement, but believe me IT IS.
So, what does it mean by "we have upgraded our BIM software! "BIM stands for Building Information Modelling and is a workflow process. It's based around models used for the planning, design, construction, and management of building and infrastructure projects. BIM software is used to model and optimize projects by planning, designing, building, and operating BIM models. BIM models are virtualizations of a project from concept to completion and on through its entire lifecycle. By using BIM, such projects can be completed more efficiently and economically, and with less environmental impact. Quoted from Pluralsight.com
Sounds pretty awesome right? This enables us to stay on the front edge of design technology.We also upgraded our office security by to help us against cyber attacks, plus accessibility to our systems and work.
Putting the "S" back in SOCIAL
Getting us back together in one room, we had our First Synergy Ping Pong comeback tournament. Things can get pretty fiery when Brandt Henning (principal) and Erik Barber (Premier Sotheby's Realty) go head-to-head with tiny bats and a plastic ball.

Featured Projects
ON THE BOARDS
Gorgeous, palatial home, tucked in the sought after and secluded Livingston Woods, Naples FL. Large windows embrace the Florida sun and allows light to flood in. Built to be luxurious and invite entertaining, the home boasts a bar area, and wraps around a pool made to relax in. The style is straight out of Miami, sexy, sleek and modern.


JUST COMPLETED
This stunning remodel in Turkey Oaks, Naples, FL was recently completed and sold. The updated luxurious interior and pool area have really lifted this home, ensuring a quick sale for the owners.. Isn't it gorgeous?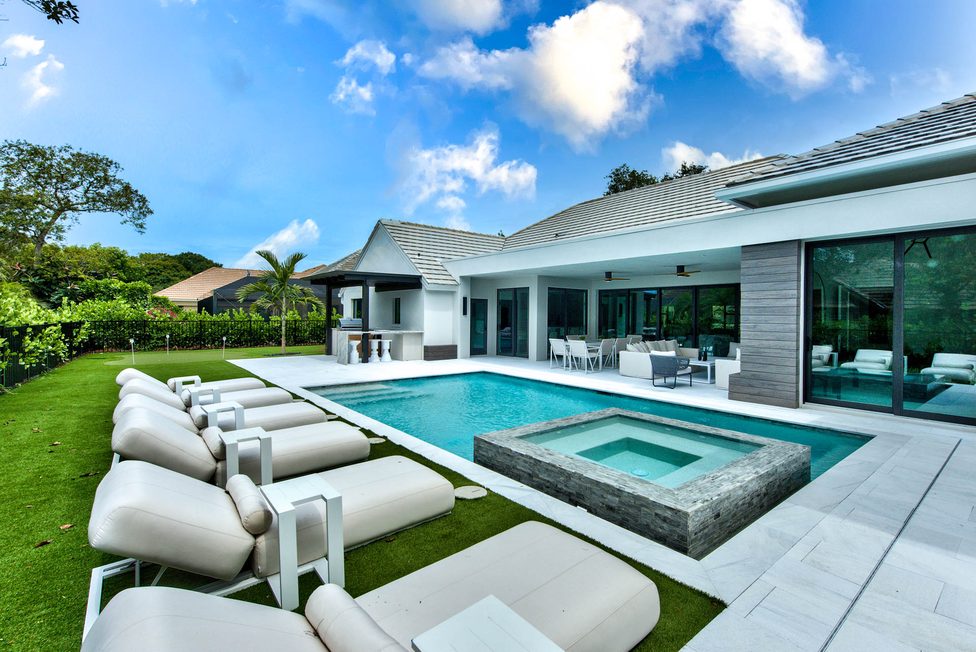 UNDER CONSTRUCTION
A delicious project to end our summer newsletter. Gelato & Co is a popular ice cream destination down 5th Avenue in Naples. So, we are excited to be working together on this gelato project in Fort Lauderdale. Watch this space for more beautiful images of ice cream in gorgeous surroundings.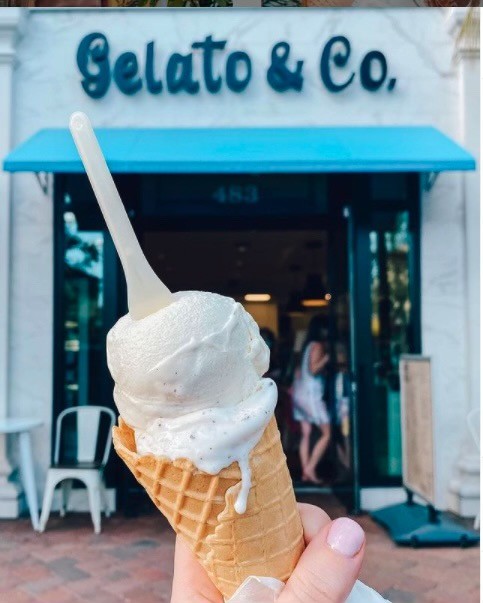 Short and sweet is the flow of this Newsletter. The perfect marrying of vacations and ice cream. A brief message to remind you we are here for all your architectural needs. A message to say "We hope you all had wonderful summers", and to catch up on what we are up to.
We look forward to working with you over the Fall and Winter months
Reach out to contact@hlevel.info for more info.