HLevel in California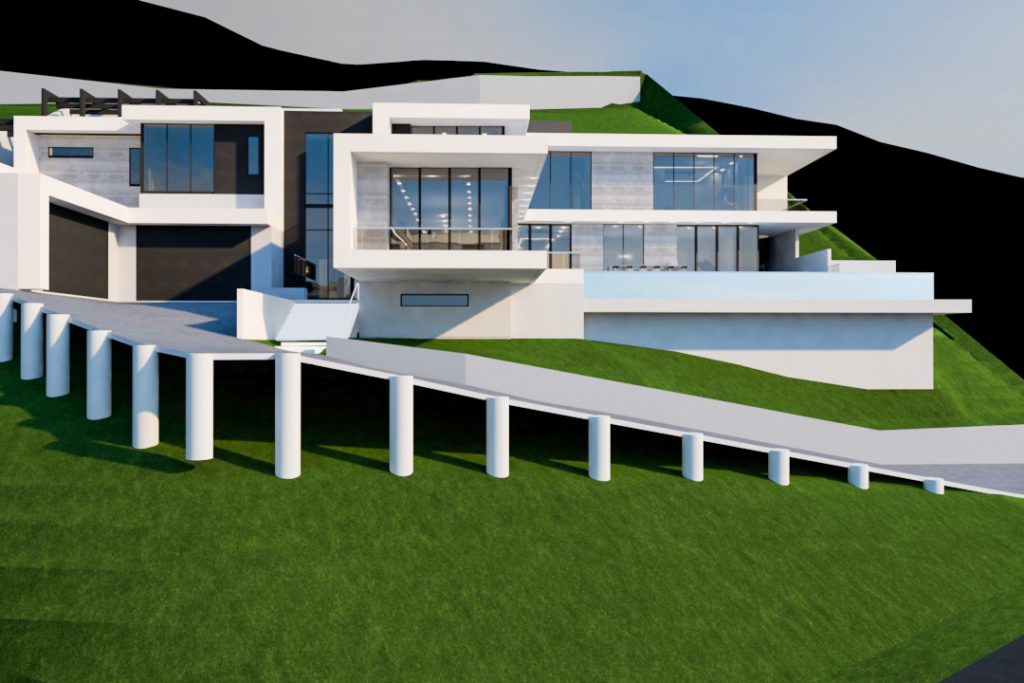 We've stretched our reach to the West Coast. There are three new homes popping-up in Los Angeles, all projects we have been intensely involved in. The homes are all new-construction and have an extravagant list of amenities included.  Because of the request of each home for high-level design, we were selected to do the architectural design, and be involved in the construction administration process. Each of the homes is shaping up, and we recently took a visit to keep up on the status of each of these L.A. homes.
Two, New "Million Dollar Listings"
Part of the high-level design our client had envisioned for two new homes in the Beverly Hills area, also included acquiring a high-level real estate agent. We met with the star of the Bravo television network reality series, "Million Dollar Listing", and author of two books, Josh Flagg, who will be the listing agent for two new homes. Josh Flagg is notorious for listing homes for celebrities, and being involved in some of the highest sales in the L.A. area. We were fortunate to get his insight on these new homes, and we are confident we are going to be providing Beverly Hill's next Million Dollar Listing.
Part of our meeting with Josh Flagg also involved a virtual reality walkthrough of each of the future homes to be listed by him. It was a big accomplishment to be able to capture the luxury and elegance of each of the homes in 3D, and get feedback, from Josh Flagg, our client, and others involved in the project team, in a way we had not been able to receive before.
One More House on the Hill
We are also very excited to be working on a separate, new, high profile single-family home. Located in Pacific Palisades, this new home will have just about every bell and whistle a new homeowner could imagine. And its location gives this new home one of the more expansive views of California's shoreline any homeowner will have the privilege to see.
We are fortunate to be working alongside experienced teams, who have made our involvement in L.A. possible. Most of our experience is in Florida and had to enlist the assistance of other local firms to accomplish the job. After these past months, we have become familiar with the permitting process, and look forward to continuing our involvement on the West Coast.