Naples, FL history hunters. Welcome back to part 3! In this our last installment we are going to talk about the buildings that created this town. It is a beautifully eclectic mix and the foundations to what the city was built upon
The Town of Naples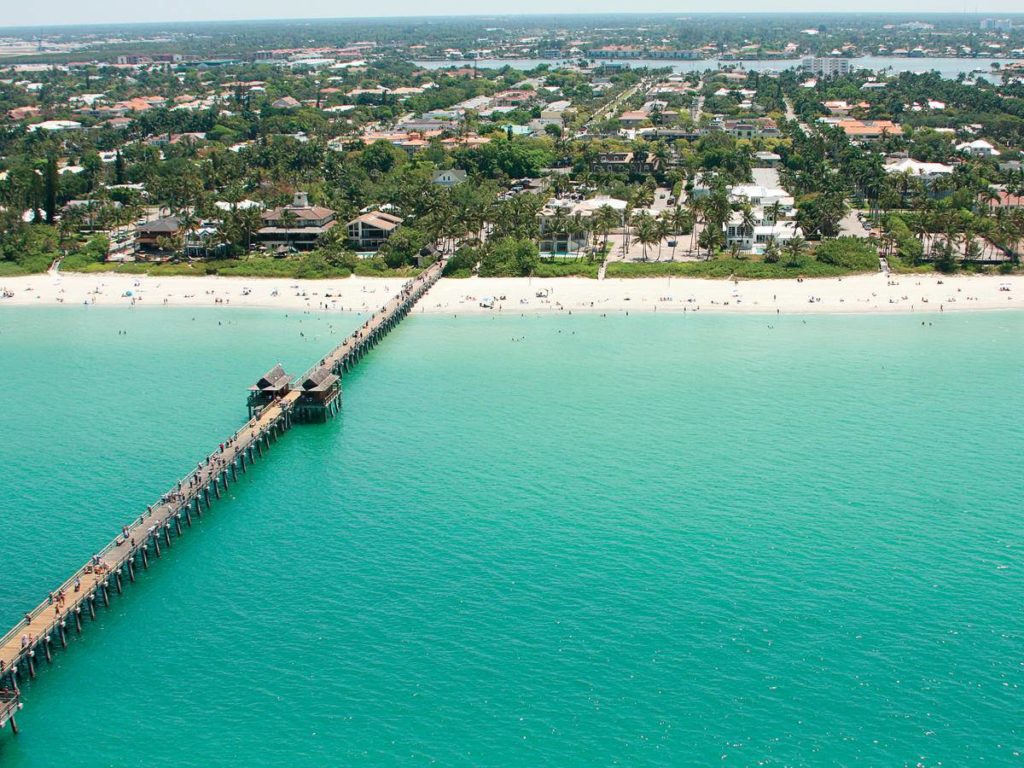 Tucked in the sprawling town that is Naples, FL there are some poignant structures that are historical mines of history and information. Buildings and places we walk past every day. Taking for granted the lives before us, who too have strolled past.
So, on that note let us chat about some of these places.
Wynn's Market / Sunshine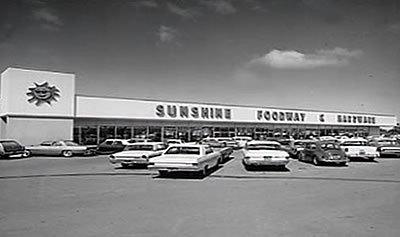 I am sure we have all nipped into Wynns downtown to grab a sandwich or a carton of milk at some time or another? Yes? But did you know that in 1938 when Peter Parley Wynn moved to Naples he had a dream? In 1948, that dream came true and he built Naples ' first "modern" grocery store. The store was situated on the northeast corner of 7th Street and Fifth Avenue South. Where today stands the "Wynn's building and is where Yabba's restaurant is.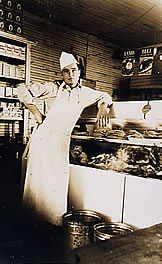 "Wynn's Sunshine Super Market" opened in 1948. At that time the ONLY other building on that half mile of Fifth Avenue South between the market and the beach. Was the 15 room Gulf Hotel on 4th Street.
In 1953 the Wynn's built a new store. It was twice as large so the grocery business was moved into a new building. The original building became the birthplace and home of the other Wynn Family enterprise, Sunshine Hardware. In 1964, Don Wynn pioneered the construction of a large building on the entire block between 1st. Ave and 2ndAve, on US 41. This is where Wynn's and Ace Sunshine hardware still stands today.
Read more about Wynns here
Ed Franks Garage (Franks Pure Automotive)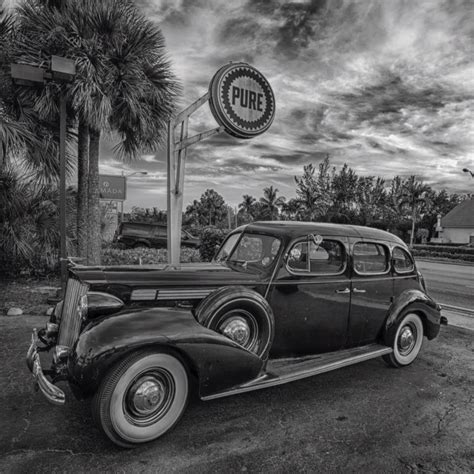 Today Franks Pure Automotive sits on an area near the Naples beach Hotel golf course. However 1n 1923 the Frank Family lived above the garage near 10th St South and 41. An area that was named the "Four Corners". Would you believe this area was once hailed the "center of Naples" ! – Look it up on a map. At that time Franks Garage was Naples FIRST known commercial building on Fifth Avenue South.
The Franks were one of the towns first full time residents. Where Mrs Frank was known to throw her leftovers to alligators in the swamp below. This area is now filled with old cars and motors. Maybe we need to have a dig and find them.
Quick Fact – did you know? – Ed Frank was also the inventor of the first swamp buggy Ed Frank: Man and Machine Transformed an Entire Region » Divine Naples and apparently the strip mall, but I cannot find any written evidence of this.
Naples Zoo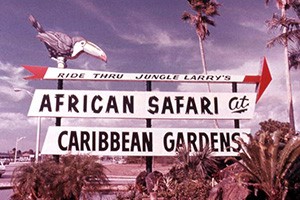 If you have children and live in Naples, you most certainly have been to the small, yet gorgeous zoo. Probably multiple times? I think I have been so many times that I could personally conduct the tour on the "Monkey Boat".
In the Beginning
Naples Zoo has an extremely interesting history. Did you know that it started off as a tropical gardens in 1919? Which makes that area 102 years old, and was owned by Dr Henry Nehrling. At that time it was home to 3000 species of tropical plants, and was hailed as one of Florida's earliest plant collections. The gardens were open to the public and were famously visited by Theodore Roosevelt.
In 1929 Nehrling sadly passes and the gardens are long forgotten. Left to nature and the elements. Then in 1946 along comes Julian Fleischmann (So now we know why the park is called Fleischmann Park) and over lunch at the Naples Hotel he creates a new vision for Naples.
In the 1950's he starts building commercial buildings along Third Street and also decides to step in and restore Nehrling's gardens. After four years Fleischmann has created a SHOW PIECE of the gardens. Inviting guests to enjoy the area complete with tropical birds. In 1954 they rename it the "Caribbean Gardens."
Interesting tidbit – At that time Naples was in its infancy and in the brochures advertising the gardens, they are stated as being located "just North of Naples"!
It is now 1967 and along comes Midwest zoo operators Larry (Jungle Larry) and Nancy Jane Teztlaff (Safari Jane). Who during their vacation in 1967, the Tetzlaff family fall in love with the Gardens. They want to buy it, but learn the property is not for sale. However, shortly after Fleischmann's death, the Tetzlaffs are contacted to see if they would want to display their animals within the Gardens. They jump at the chance.
On arrival, the Tetzlaffs have to navigate the well-established gardens. Carefully placing their animal exhibits around the decade's old exotic plants and trees. Their efforts were well worth it, and when the gardens open on September 1, 1969, a stunning sight is revealed. The zoo has been wowing visitors ever since, As they say, "The rest is history!"
Please read more about the zoos eclectic journey here….
Port Royal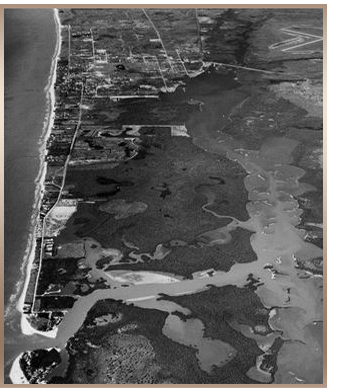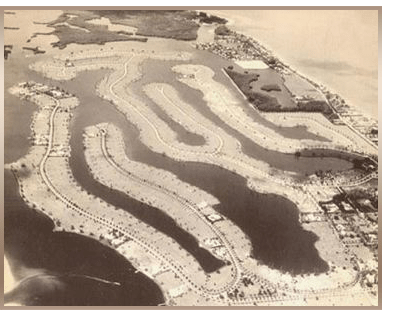 Originally named after the !7th C Jamaican city. Port Royal is an area in Naples we all know well. Renowned for its wide boulevards, abundance of trees, water ways and large homes. An area reminiscent of a time gone by. Port Royal exudes Floridian elegance and charm.
It was in the late 1940's when Glenn Sample bought the 2 square miles of what was then marshland. He announced "My ambition is to make Port Royal the finest place in the world to live".
Sample proceeded to bring in heavy, earth moving and dredging equipment. he starts the long process of dredging and filling in the marsh lands. At the time, this was quite the engineering feat, with a hefty fee of 3.5 million dollars. However, he went on to create a multitude of manmade peninsulas that could house 600 single family homes with deep water access and views.
When it came to the look and feel of the homes, Sample had some very strict deed restrictions. Therefore, he recruited a small team of Palm Beach architects, who were to design homes in Port Royal. His tastes were conservative and he strictly stipulated there to be – no flat roofs, tin roofs, or modern architecture.
It was the same for the landscaping of the community. Sample wanted Port Royal to be "a showplace of casual elegance". Because of this vision, he wanted the houses to be "small jewels" sitting at around 3,000 square feet in size. What he never intended was for Port Royal to be inundated by the mansions. Unlike what we see today.
Because, the history is extensive, please read more here.
How the Past influences our future.
I draw to a close on our History of Naples trilogy of posts. Usually when one strolls around in Naples, there are street names that have no real meaning. However, when you dig further, you realize their significance to the creation of our town. Examples being:- Fleischmann, Collier, Franks, Wynn's. Brave, pioneering families. Families who battled against the heat and conditions to made this corner of swampland into a place to thrive in. All because, of those two visionary Kentuckians Naples was placed on the map. Who could have thought that from one hotel and pier we now have the city we have today. With its booming economy, wealth, beaches and sunshine, it still manages to stay humble to its roots.
So, the next time you go to the zoo, go for a stroll on the pier or eat lunch at the Naples Beach hotel. Just spare a thought for all the people who created this pocket of paradise for you.
Thank you and in my next blog we will discover the Arts scene in Naples.