Adaptive Reuse? Old buildings breathe romance, they exude a glimpse of a past era. They signify a point in time and a marker of change. Whether it be a crumbling castle on a wild cliffside, or a disused factory dreaming of its golden years. However, with the fast paced, use once, throw away society we have developed, these bygone buildings "with a story to tell" are sadly disappearing. Crushed, bulldozed, swept away and history forgotten. Taking with it every glorious, moment that was that brief moment in time. LOST.
What architecture needed was a hero, a preserver of time and an embracer of the moment.
Then that hero arrived. ADAPTIVE REUSE came to the rescue.
It probably comes to no surprise that Hlevel Architecture have an equal passion for historical design and architecture, as they do for sustainability. What we love about adaptive reuse is….. That by regenerating the old we can create a sustainable future. The wonderful circle of life, that is recycling something old, to create something beautifully, architecturally NEW.
With sustainable architecture and building practices becoming prominent, the industry is seeing a steady increase of this type of "adaptive reuse" project.
But, what exactly is it?
How can it benefit the community, environment and owner?
Let's find out!
Definition of Adaptive Reuse
Let's have the wikipedia version. I mean how did we know anything before the birth of the mighty Wikipedia?
"Adaptive reuse refers to the process of reusing an existing building for a purpose other than which it was originally built or designed for. It is also known as recycling and conversion."
Building for the future
Ankrolab – Naples, FL. Before adaptive reuse project conducted.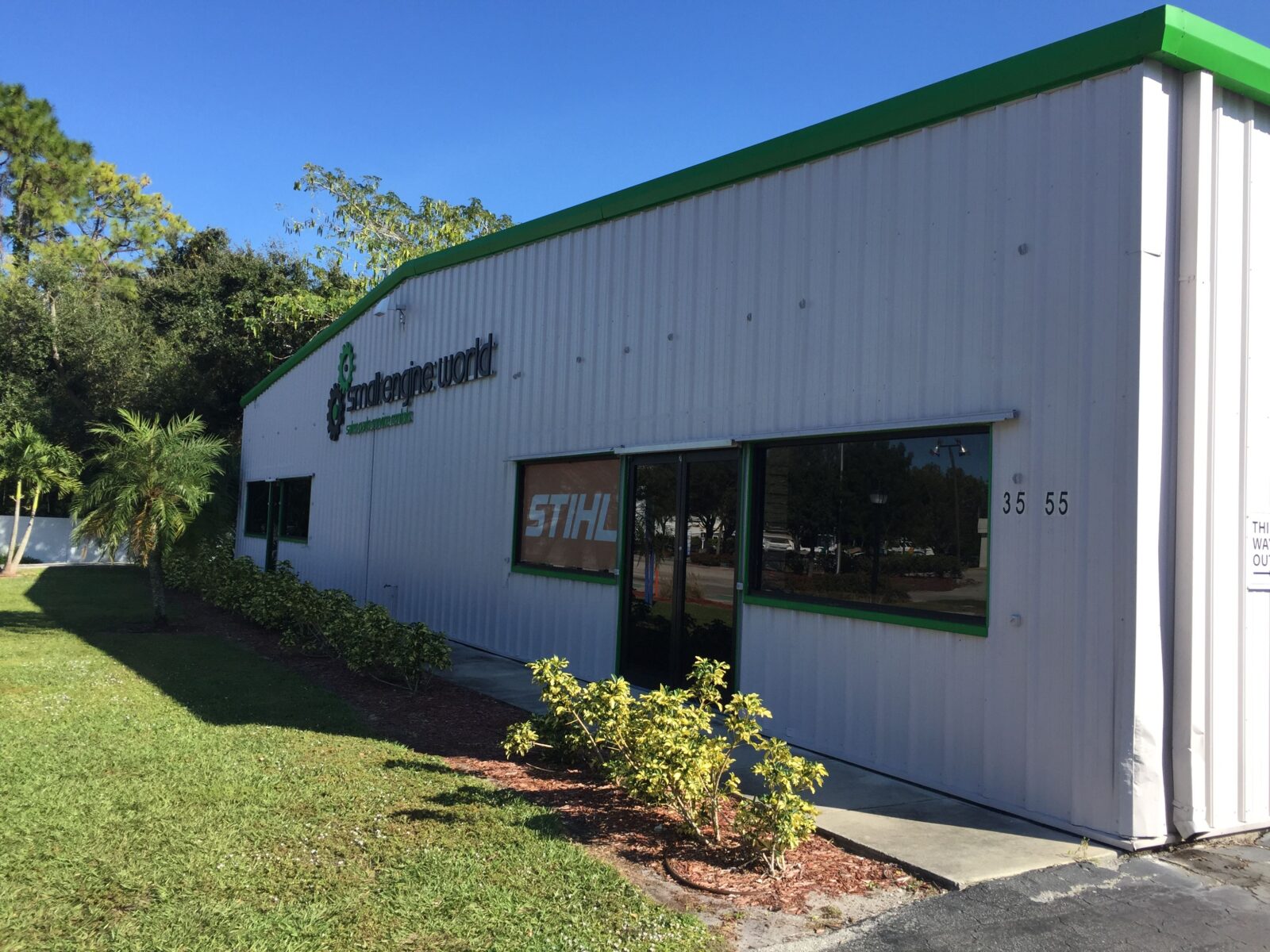 Ankrolab – Naples, FL – After adaptive reuse project – Hlevel Architecture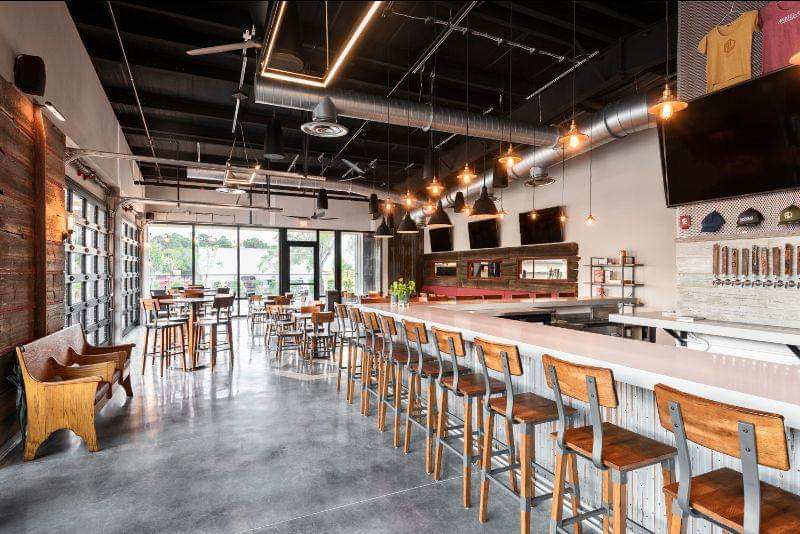 There are so many sustainable facets to this type of design and build. Which, while glorifying and respecting the buildings historical elements, it brings with it a modernization that marries and repurposes perfectly for todays generational needs.
The benefits of a recycled building:-
Attractive alternative to a new construction.
Effective strategy to create a circular economy.
Reduces waste.
Saves much needed space.
Minimizes energy use.
Costs less to adapt, then demolish and rebuild.
Has prevented 1000's of buildings being demolished.
Sustainable Elements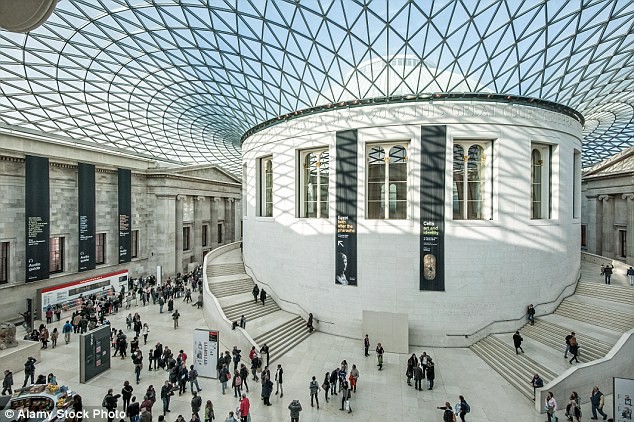 The beauty of such projects are that it gives the architect, contractor and client, the opportunity to take a historical shell and make it sustainable. Buildings use extreme amounts of energy in their life cycle. So, this type of eco friendly regeneration is becoming vital in todays environmental climate.
Because, straight away the ability to take a building and reuse the shell, is a huge ecological benefit. Which means there is no "build", sourcing, shipping or use of too many new materials. In addition, one can also recycle some of the buildings original fixtures and fittings. Which preserves the character of the space and provides a sustainable benefit to the reuse project. Upgrading used materials and installing a greener HVAC (Heating, Ventilation, Air Conditioning), energy saving lighting system, all drive towards an eco responsible planet for all.
This is a great explanation from Ice Blast Air conditioning https://iceblast.com.au/differences-between-commercial-residential-air-conditioning/
Social Considerations and Urban Regeneration
The reuse of older vacant buildings for other purposes form a very important aspect to any urban regeneration project. It successfully enables a city to implement better building practices, adopt sustainable strategies and integrate modern technologies in to the heart of the urban landscape. All of which can be achieved without destroying the existing urban form. The benefits of an adaptive reuse approach for the redevelopment of older vacant buildings are the regeneration of an urban area in a sustainable way (as discussed), because, by transforming these buildings, the city is creating usable and accessible units for the whole community.
Examples of Adaptive Reuse Projects
Chicago Lofts – Chicago, IL by Hlevel Architecture
BEFORE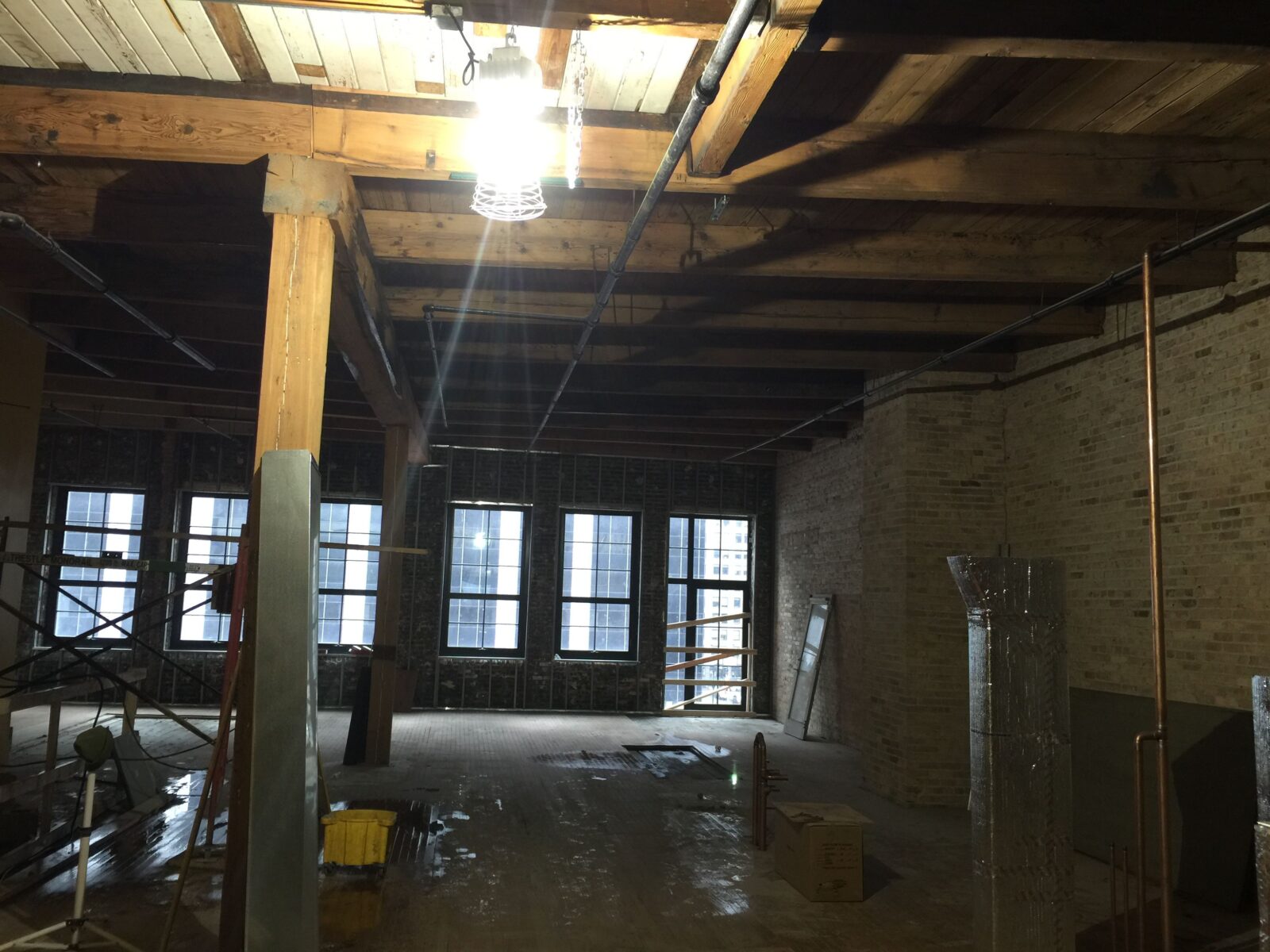 AFTER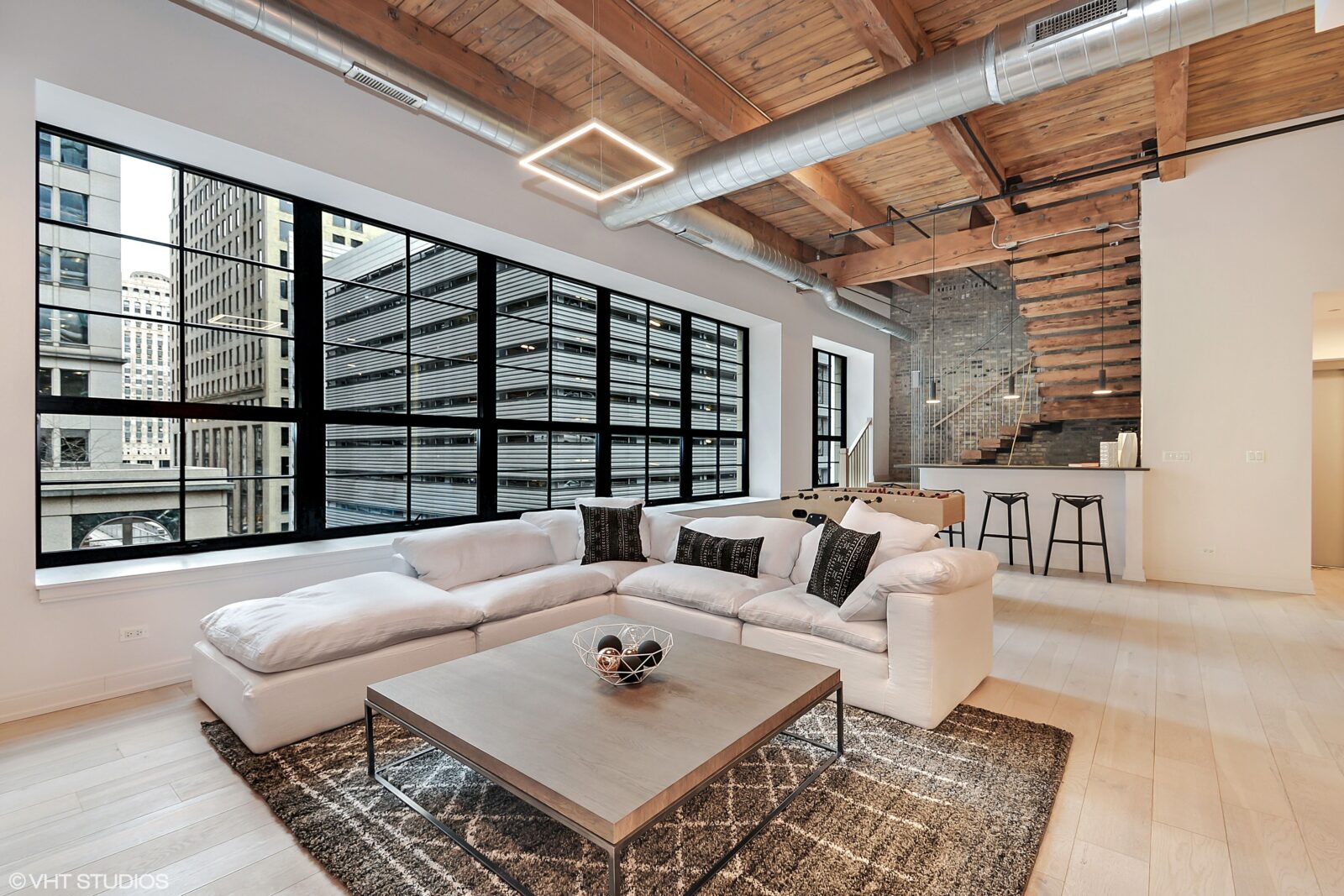 Built in the historic district of Chicago, the Lake Street loft building was transformed to now offer five modern apartments. All with turn-of-the-century exposed brick, heavy-timber ceilings, and original wood floors. The interior design celebrates its historic roots, while still providing the modern and trendy elements important for the modern city dweller.
Another example is Ankrolab brewery as shown above.
Hlevel Architecture helped transform a former small engine shop into a new and modern microbrewery.
The building materials selected on the exterior include metal cladding and reclaimed wood, which the client had recovered from an old farm. Some of the recovered farm material can be also found on the interior.
This has also become a community space for locals to meet up, listen to music and has a revolving menu of local food trucks.
Synopsis
So, by adapting the past to benefit the future, we are preserving local history and providing sustainable habitat solutions.
It is a prevalent conversation and one we are excited to share. We also look forward to guiding clients in to making a decision that both benefits them financially, socially and is eco responsible. Want to learn more? Then please drop the team at Hlevel a line and we would love to help.
CONTACT – https://hlevel.info/contact/